Helpful Resources for California Payday Loans
Many California residents have questions and concerns when it comes to payday loans and installment loans. Anytime you're thinking of taking out a short term loan you need to do your homework! While cash advance loans and installment loans serve a purpose they can also cause you significant problems. Be sure to explore the resources listed below regarding short term lending and financial issues in general. We've tried to gear these links to California residents, but the info will generally be good for any consumer that may be looking for more information. As time goes on we'll add more links to this page so you can make an informed decision regarding your short term and long term financial needs. Also, be sure to use the financial tools listed below. As you work out your budget and finances these tools may show how much an online loan will actually cost!

Are you looking for tips on how to find the best lender that when it comes to payday loans in California? If so, we have good news for you. We recently updated our Top 10 list for finding payday loans in California. Check out our Top 10 online loan tips today!

Another topic we recently covered involved how much money you should borrow when you're seeking out a payday loan in California. It's not always an easy decision when you have to choose between how much money you need and how much money you want! Click the following link to get more information on how much money you should borrow with a California payday loan!
Links related to online payday loans California:
Have you ever stopped to think, just how many companies actually fund installment loans and payday loans in California? This question is asked a lot and people's guesses range from very low to really high! Getting a straight answer to this question is not always easy, but we tried out best to break it down for our visitors.
An update regarding payday loan laws in California – Do you know what the laws are regarding payday or installment loans in California? Even if you do that may not be enough as the laws are constantly changing. Read our latest blog entry for more information on California regulatory updates.
Will the California payday loan industry still be around in a decade – The payday loan industry is rapidly changing. More and more short term lenders are firms that promote California installment loans are choosing to no longer operate the state because if increased regulations. This article gives a viewpoint on where the California payday loan industry may be one decade from now.
Compound interest calculator – Use this compound interest calculator to find out how much you're really paying over the long term in interest charges. We're sure that once you do the calculations you'll be surprised. This calculator will let you know how much your yearly rates are as well as monthly and quarterly.
California Department of Corporations fact sheet on payday loans California – This link will take you straight to the Department of Corporations guide to what you need to know about online payday loans. This site breaks down how much a direct payday lender can legally charge you in the State of California as well as other regulations regarding APR, length of loan, and what happens if you're in the military.
Information to know if you're facing bankruptcy – Do you see a bankruptcy in your future? If you've exhausted all your financial options you may be looking into a bankruptcy. This publication provided by the FTC will detail exactly what you need to know if you're thinking of going bankrupt. This link also has valuable information regarding the steps you need to take during the bankruptcy process such as debtor education and consumer credit counseling.
An Attorney's view on online payday loans California – This is a great resource from a top legal website. In this article, they discuss why payday loans are legal in some states and illegal in others. They also touch on the legalities of how online lenders and sovereign tribal lenders are changing the payday loan industry.
Article detailing recent payday loan legislation in California – A few months ago legislatures tried to pass sweeping changes that would totally change the California payday loan industry. This article breaks down what the regulations were supposed to do and why they didn't pass. Lastly, the article touches on the chance of these laws being enacted again in 2014.
Direct payday lenders moving to installment loans – This is a detailed Bloomberg article explaining how and why many direct lenders in California are moving to California installment loans. The article claims that many large lenders are making the switch because they fear increased regulation of the generic payday loan industry. They view installment loans as a way to work around the proposed payday loan regulations.
Consumer Federation of America comments on online payday loans California – This article shows selected comments that were submitted in response to the Consumer Financial Protection Bureau. The CFPB is a new Government entity that is tasked with regulating online loans California. This article is interesting in that it presents alternative views and gives feedback from industry insiders as well as consumers that may have had a payday loan at one time.
California Appellate court confirms tribal immunity – Article breaking down the recent California appellate court ruling that affirmed tribes have immunity against state regulators when it comes to their California payday loans business.
An Investor's view on lessons learned from Western Sky – This article is from a major online investment website and discusses the downfall of one of the largest tribal lenders that ever funded payday loans in California. It's an interesting take from a financial perspective.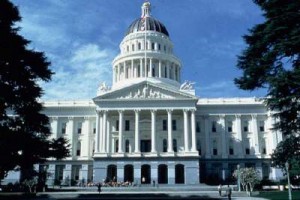 Keep checking back for more updates to this page. As we move closer to 2018 we expect there to be a few changes that will affect online loans California, both online and offline lenders. Some of these changes will occur on a national level but there will also be some state specific changes as well. These changes will undoubtedly cause some of the large payday lenders in California to make changes to the way they offer California payday loans. We recommend keeping an eye on how many lenders are represented on our main page of payday loans in California. As these changes are discussed and/or implemented we will try to post as many links and articles as possible. Also, we hope to have updates and links posted in regards to current regulatory changes that may change the industry when it comes to payday loans in California. If the California legislature is debating a bill that may regulate or change the online payday loan or installment loan industry in California we will post a link to the minutes or notes from those legislative debate sessions. Stay tuned!