It seems laws regarding California payday loans are constantly changing. Over the past few years, California has gone from a moderate state regarding online payday loan laws.  The support for short term financing has eroded. In 2013 alone there were countless laws brought for debate in the state house that concerned online payday loans in California. These laws ranged from limiting the number of days someone can have their loan out.  Or how many online payday loans can be issued to one person at any given time. There seemed to be more emphasis on changing online California payday loans.  Compare that to the traditional method of writing loans. As it stands now the largest amount that payday loan companies can loan at any given time is $300. On top of that, the loan can not be "rolled over". This means you can't keep paying interest on the loan as each payment period comes up. There is a maximum loan term of 31 days on any payday loans issued in the State of California. Consumer advocates fought for this change over the past few years. Their reasoning was that when a payday lender rolled over a loan it got the consumer caught up in a long payday loan spiral. When the consumer rolls over their loan each payday they're never going to pay off the loan. Especially if they're on a fixed income.
There promises to be as many new laws and regulations brought forward that attempt to legislate cash advance loans over the next few years. California may not be following the mold of other states that have completely banned payday loans all together.  The state is not that far off from limiting the payday loan process.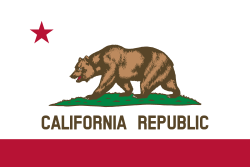 We expect a limit to installment loan companies from loaning to California residents. Also, there's bound to be more pressure put on the national Indian tribes from California and other states.  The issues at hand concern their sovereign rights to issue short term funding also known as installment loans. These tribal payday lenders are saying the laws don't apply to them.  Regarding how much they can charge and how long the loans will last. It will be very interesting to see how these fights shake out. There are also changes occurring with lenders that only work online. These companies have no store front locations or offices.  Their only way of pushing loans is through online search engines and other online ad campaigns. California lending laws are bound to see different changes over the later part of 2017.  The most promising changes will occur with the new online installment lenders that are launching.
Last year we saw an interesting case brought before the courts in California that touched on the tribal lending side of things. A California appeals court upheld the dismissal of a complaint to regulate tribal payday loan lenders. The court affirmed the tribes were sovereign.  The court claims there was nothing the state of California could do.  They could not stop these tribes from operating as payday loan lenders. This case is not done and it will end up at the supreme court. This case is one component of the legal issues confronting online lenders that attempt to operate in the state of California. Cash advance installment loan financing is not going away anytime soon.  It will be an interesting year as more restrictions are likely put in place. Consumers searching online for California payday loans will decline when it comes to overall companies.  We assume there will be just as many people looking for online loans in California.
Online Payday Loans will still be available in California in 2017 and beyond!